Why do not you wear comfortable shoes and spend one day doing trekking in the open air on Monte Argentario? You will discover the history of this area and enjoy an amazing view over the Thyrrenian sea, the Orbetello Lagoon and the entire Maremma coast.
First stop Porto Ercole with its 3 fortresses overlooking the blue sea, built during the Spanish domination. From here soldiers look at the sea in search of pirate ships. Forte Filippo is located at the entrance to the town facing on one side the historic centre and on the other the Tombolo della Feniglia and Ansedonia.
The tombolo is a strip of land between the Orbetello Lagoon (Northwards) and the sea (Southwards), it preserves a peculiar ecosystem, the "Duna Feniglia" natural reserve which is the perfect place for a bike trip along its track looking for fallow and roe deers, foxes and small wild boars in the pine forest.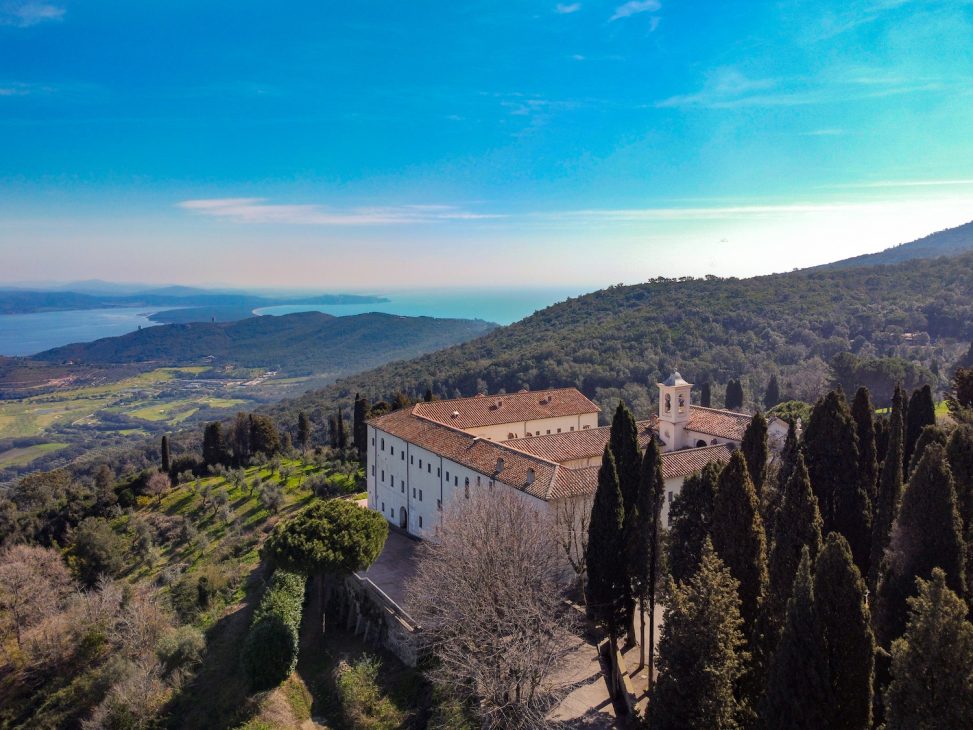 After visiting the fortress we suggest a walk through the seafront with its artisanal shops and fish restaurants and, at the very end, you will reach Piazza Ricasoli, in the historic centre, where you could have the panorama of the port. Here the hidden stone stairway will lead you to the Rocca. The building, which once was a military fortress, today contains some wonderful villas inside its ancient walls. From the parking outside the Rocca you will admire the blue of our sea from the Maremma coast to Lazio.
Following the panoramica road and going out from the village, you will reach Forte Stella, last but not least of the fortresses built during the Stato dei Presidi domination. The name of this fascinating building is due to its shape (stella means star).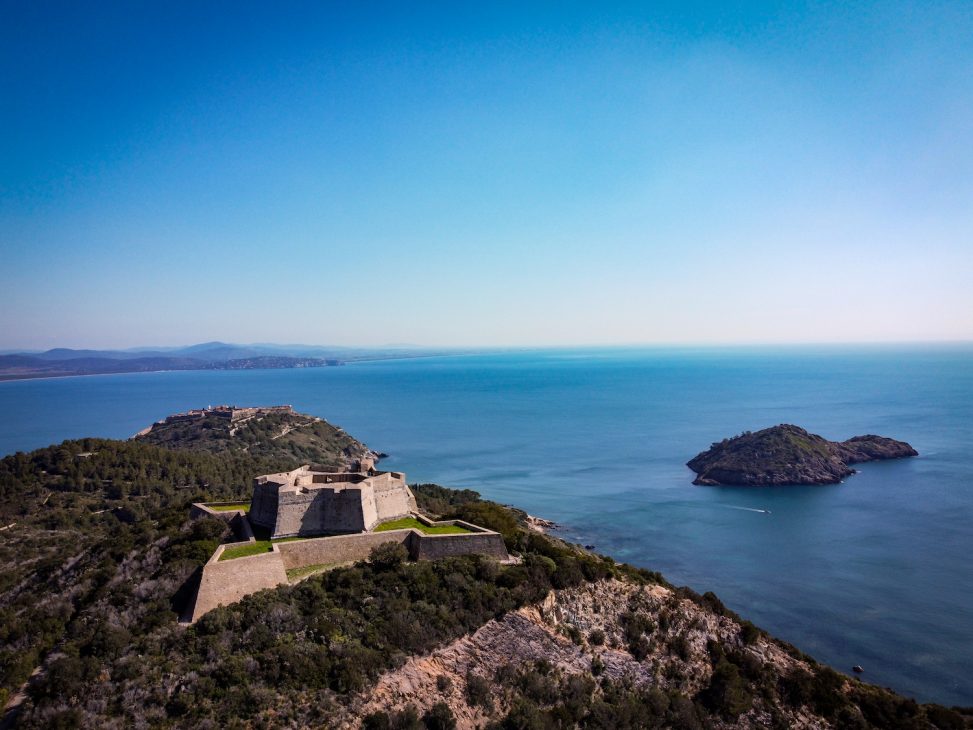 Moving to Porto Santo Stefano (10 minutes by car) you will admire the Fortezza, dating back to the same time period. The fortress stands along the panoramica road crossing the town; the square-shaped building dominates the port with its terraces from which soldiers look at the sea ready to fire their cannons. Inside the fortress there is a permanent exhibition of archaeological relics found under the sea.