One of Maremma's hidden treasures is without any doubt the Tarot Garden by Niki de Saint Phalle. The park is situated near Capalbio, in Garavicchio locality.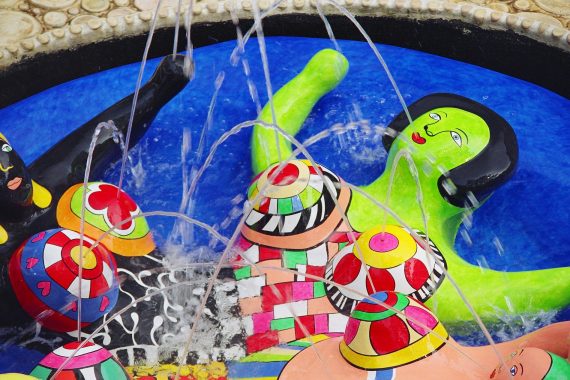 The garden was created to give room to immagination separating it from daily life, in fact the artist defined it the magical and spiritual dream of her life, where you will be overwhelmed by fantasy and mysticism among centuries-old olive trees and majestic sculptures.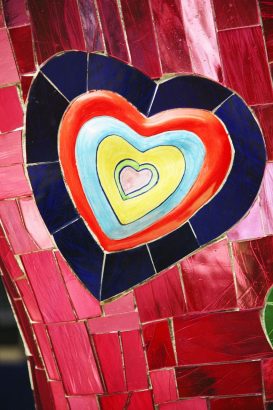 She was inspired by the Spanish artist Gaudì and his Park Guell in Barcelona (his style is visible in the mosaics and the curvy shapes) and by the Bomarzo Park of the Monsters (an old-fashioned style, but with links to mythology and legends).
Her sculptures represent the Major Arcana, both male and female figures with esoteric and mystic meanings. The artist decided that in her garden no one should be guided, because anyone should feel free to give his own interpretation and follow his feels to understand the spiritual mean of the arcana.
The biggest sculpture which dominates the garden is surely the Empress, an amazing connection between art and architecture where the artist lived for 17 years while creating the park. Niki de Saint Phalle said that the garden was a hard work carried out with enthusiasm, love and faith which has to give inspiration to visitors.
Your trip to the Tarot Garden will give you the chance to find your link with imagination and fantasy, an escape from the suffocating reality. Visit the park with your children and discover how beautiful and astounding is the world of fantasy with snakes, devils and high priestesses.