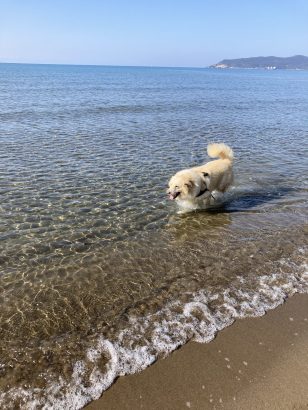 In summer our four-legged friends have some reserved beaches where they will find friends and play freely without worries for their two-legged.
In the Orbetello Municipality it is not possible to carry your puppies on the beach (also beacause many of them may suffer for the hot temperatures), but there are some areas where you can enjoy the company of your dog while sunbathing or swimming.
There is no doubt that the wildest dog-friendly beach is the one situated in the Tombolo della Feniglia (from Porto Ercole). You will get there on foot or by bike, following for around 2 kilometres the road hidden in the Duna Feniglia natural reserve, in the shade of pine trees. You will see the signal to the wide sandy beach, where puppies can play together and jump in the waves.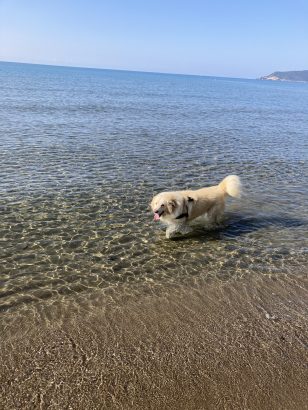 For people who are looking for a dog-friendly beach with some comforts, we suggest the beach resort at the beginning of the Tombolo della Giannella, after the historic building known as Forte delle Saline (a few kilometres far from our campings in South direction) or the last resort in North direction, after the camping area (3 kilometres far).
Both facilities are connected to our tourism villages by bike and pedestrian path.